Armchair Detective
Chris Clark
(A retired British Police Intelligence Officer)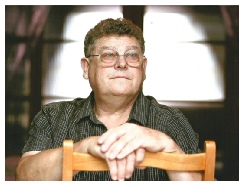 The Face of Evil: The True Story of the Serial Killer, Robert Black
The Face of Evil by Robert Giles and myself as co-author, is about Robert Black, who was convicted of the kidnapping, sexual assault and murder of four young girls, and sentenced to life imprisonment with a minimum tariff of thirty-five years. He died in HMP Maghaberry, Northern Ireland, in January 2016, aged sixty-eight, unmourned, and entirely unrepentant of his repellent crimes.
Robert Black undoubtedly committed further murders for which he was never tried, both in this country and on the Continent.
For further information click the link below.
The Laughing Policeman: Policing in Norfolk 1966-1981
In this first part autobiography I have included various funny and sometimes 'black humour' events which occurred during my personal journey through life and eventual police career and into retirement. The following 'warts and all' account interjected with my own thoughts illustrates how humour and laughter can get oneself through the harshness's of life. On occasions to protect the guilty identifiable names have been omitted changed or abbreviated.
You can order it directly by clicking the link below:
Yorkshire Ripper: The Secret Murders
The Yorkshire Rippers' reign of terror is well known, but many remain unaware of the full truth behind the brutal attacks that shocked the nation many years ago. Countless crucial details of murder, manipulation and miscarriages of justice have been hidden from the public, and the true extent of the Ripper's crimes still remains hidden to this day. This book exposes the twist in the tale of the most notorious British serial killer of the last hundred years.
Here is a note from the executive editor at John Blake Publishing:
"I finally got a chance to read most of Yorkshire Ripper: The Secret Murders, and found it engrossing, if extremely uncomfortable in places. It is a remarkable piece of work, and, subject to confirmation, we have scheduled it for publication in July next year, in a hardback edition. I know that you were slightly worried about the TS being over-length as against the word-count specified in the contract, but to be honest I think this may even be an advantage; certainly at no point did I feel that the text dragged, or that it had diverted into areas not wholly relevant to the book's purpose."
With best wishes
Toby
Toby Buchan Executive Editor John Blake Publishing.
You can order it from Amazon by clicking the link below: Click here for review
Rommel Versus the Imperturbable Eighteen
(AKA The Twelve Night Intruders) By Chris Clark
This is the World War 2 story of two Squadrons, the crews of whom after being converted to the Martin Baltimore during 1942 worked in tandem during the North Africa, Sicily and Italy Campaigns and helped to turn the tide against The Axis Powers by supporting the Allied Armies.
Rommel Versus the Imperturbable Eighteen by Chris Clark is priced at £12.99 and contains 324 pages. ISBN No 978-1497421257. It is available via Amazon/Amazon Kindle and at most book shops to order, or you can order it directly by clicking the link below:
From Hitler's U-Boats to Kruschev's Spyflights
Twenty Five Years with Flight Lieutenant Thomas Buchanan Clark, RAF
This book tells the tale of the illustrious Royal Air Force career of Tom Clark, a World War Two gunner and post-war signaller in action during some of the most pivotal events of the twentieth century. Lovingly penned by Chris, his son, it provides an authentic insight into this dynamic period of world history. From work as an air gunner, involved in the daunting task of taking on the might of Hitler's U-boat fleet, to post-war involvement in an Intelligence capacity during the dramatic events surrounding Khrushchev and the atomic threat of the late 1950s, Clark's career was dramatic and varied to say the least.
From Hitler's U-Boats to Kruschev's Spyflights by Chris Clark is priced at £25. This hardback version contains 272 pages. ISBN No 978-1781590546. It is available via Pen and Sword Books (Publisher), Amazon and at most book shops to order, or you can order it directly by clicking the link below: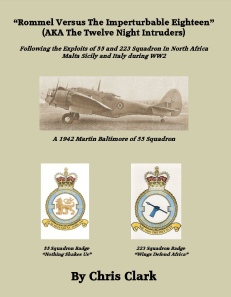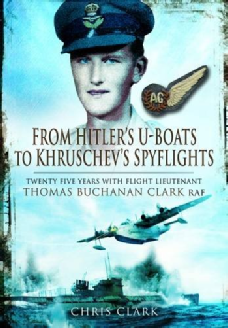 Buy Now
Buy Now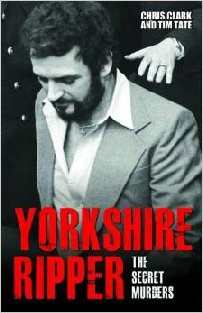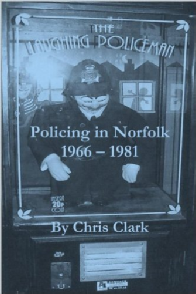 Buy Now
Buy Now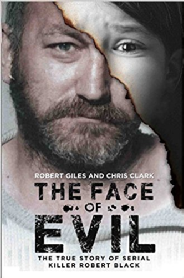 The Case of Stephen Downing. The Worst Miscarriage of Justice
in British History (Ghost written by me)
On 12 September 1973 a seventeen-year-old naïve and vulnerable young gardener Stephen Downing returning from a short lunch break encountered the badly beaten and unconscious figure of thirty-two year old Wendy Sewell lying on the footpath of Bakewell Cemetery close to Catcliff Wood and the consecrated chapel where she had been attacked. Stephen ran to the nearby workmen's building and in the meantime the perpetrator of the attack who had been hiding, dragged Wendy's body out of sight to a second location where she was subsequently found soon after.
There then occurred a horrifying sequence of events which were to change his young life forever. He was immediately taken into custody and questioned at length without a solicitor and eventually signed a false confession statement and Wendy was to die some two days later from her injuries.
Following a very biased prosecution based three day trial during February 1974 Downing was found guilty by a jury, convicted and sentenced to what was eventually a full life sentence.
For further information or to pre-order, click the link below.
On the Trail of the Yorkshire Ripper By Richard Charles Cobb
(Foreword and input by Chris Clark)
Peter Sutcliffe, The Yorkshire Ripper, remains the most infamous serial killer in British criminal history.
His reign of terror saw 13 women brutally murdered and the largest criminal manhunt in British history.
Just like Jack the Ripper, his Victorian counterpart of 1888, he remains a killer of almost mythical proportions, yet the locations and circumstances surrounding his foul deeds remain a subject of confusion to this day….. until now.
For further information or to buy click the link below.
Details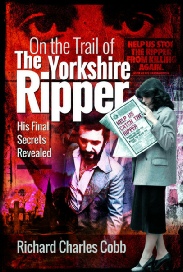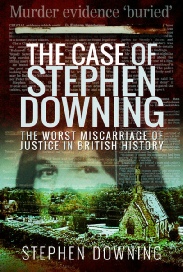 Details
Books Written By Chris Clark
INSIDE THE MIND OF THE YORKSHIRE RIPPER: THE FINAL INVESTIGATION
by Chris Clark and Tim Hicks
The fullest possible account of the crimes of Peter Sutcliffe, the Yorkshire Ripper, including those he was not charged with and has never previously been connected to.
The police believed Sutcliffe was operating only in the Greater Manchester Police, South Yorkshire Police and West Yorkshire Metropolitan Police force areas, using his car. In fact, Sutcliffe was operating nationally and internationally, using his employer's lorry to commit attacks. Authors Chris Clark and Tim Hicks have meticulously researched Sutcliffe's crimes and reveal many of his previously unknown victims for the first time.
The police failed to deliver justice for the victims' families, and the media has failed to hold the police to account for this failure – both in the original investigation and in subsequent cold-case investigations.
The authors hope that by bringing more of the facts of the case into the public domain and by telling the victims' stories, they can help to bring closure for friends and relatives of victims of the Yorkshire Ripper.
Available in ebook and paperback formats. The paperback is published on 23rd November
Buy now on Amazon: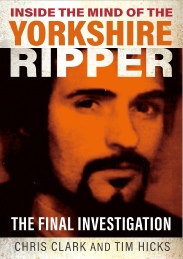 Buy Now
GONE FISHING: THE UNSOLVED CRIMES OF ANGUS SINCLAIR
by Chris Clark and Adam Lloyd
Angus Robertson Sinclair, one of the worst killers the UK has ever seen, was convicted of four murders.
His first took place in his home city of Glasgow in 1961, when he raped and murdered his seven-year-old neighbour Catherine Reehill when he was just sixteen. But after spending a mere six years in prison, he was released in his early twenties to kill again.
Teenagers Helen Scott and Christine Eadie were last seen at the World's End pub on Edinburgh's Royal Mile in October 1977. The next morning both were found murdered; not together, but a few miles apart on the East Lothian coast. They had both been raped before they were killed. The largest investigation in Scottish police history didn't find their killer.
Several years later, in 1982, Sinclair was jailed for life after he was charged with and admitted eleven charges of rape and indecent assault. However, twenty years after this, as Sinclair was beginning to be hopeful about being released on parole, a cold case review showed that Sinclair's DNA had been found on the body of 17-year-old Mary Gallagher, a 1978 Glasgow murder that had been previously unsolved.
Buy now on Amazon:
NEW MILLENNIUM SERIAL KILLER
by Chris Clark and Bethan Trueman
2 bodies, 1 killer but how many more unsolved murders is Christopher Halliwell responsible for?
Chris Clark, former police intelligence officer and true crime author and Bethan Trueman, co-host of the popular true crime podcast Seeing Red have joined forces to work on their book, 'New Millenium Serial Killer' the twisted tale of Christopher Halliwell. Following in-depth research and with the foreword written by former Detective Superintendent Steve Fulcher, the book follows up on the tragic murders of Sian O'Callaghan and Becky Godden-Edwards and explores the possibilities that Halliwell was responsible for further murders that remain undiscovered.
For further information or to buy on Amazon, click the link below:
Details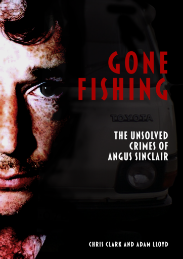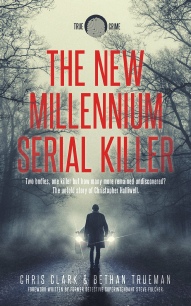 Buy Now